Sonic Colors's Green Wisp, In Art and In Action
by Tristan Oliver
August 20, 2010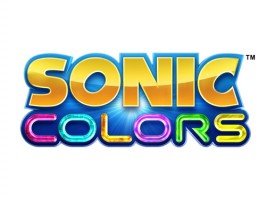 New Gamescom Video & Clean Screenshots Inside
This morning, Sega's Sonic City Blognik affirmed what we reported yesterday–the details of a new Green Wisp for the Wii edition.
The Green Wisp's strength is hover power, enabling the discovery of more hidden and higher areas.  Further, the wisp allows for ring dashes near sequences of Sonic's lifeblood.
Full resolution artwork and two screenshots of the Wisp in action–again from a previously unseen stage–are available in the gallery below.  If that doesn't whet your appetite, through way of several news tipsters is video shot this morning from Gamescom showing the Wisp in a revised Sweet Mountain Zone, Act 2.  It appears the build on display at the show is newer than what was at Summer of Sonic and E3, with polish added to this and Tropical Resort.  Videos of that are on the way.  Thanks to all the tipsters for sending it in.  If you have news to share, be sure to share it with us by clicking News Tips at the top of every page.