New Sonic 4 Details from Nintendo Power Preview
by Tristan Oliver
August 25, 2010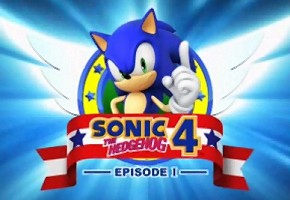 About Those Difficulty Tweaks…
Aaron Webber said last week there would be changes to the overall difficulty of Sonic the Hedgehog 4, and to a certain extent, we know about a few more of them thanks to the recently released edition of Nintendo Power, and some of these may be more a matter of tweaking than a complete change.
Accounts from the article indicate a newer, more complete build was shown for preview purposes.  For those who saw the leaks, one of the more difficult portions of Lost Labyrinth and something not seen in screenshots released last week was a moving wall section, not unlike that in Sonic 3's Hydrocity Zone.  That area remains in Act 3, and it's not crystal clear whether this was the more specific reference Webber made last week regarding challenge revisions.
A similar setup will exist in Mad Gear–though with a drill instead of a moving wall–and it's said to be tougher.  Again, those who have seen the leaked video from Spring should be more familiar with the reference.
Up for debate right now is a reference in the preview that states players will be able to, in a sense, choose their own adventure with Sonic 4, and play levels out of order, in any order, once Splash Hill Act 1 is beaten.  Several fans have contested such confirmation for the finished copy, speculating it's just a part of the developer build provided to Nintendo Power.
The preview also has some new shots of Lost Labyrinth.  Do you have a copy?  If you can scan it, we'd love to hear from you–send us a news tip.