New Video: Sonic 4 Lost Labyrinth Trailer
by Tristan Oliver
September 2, 2010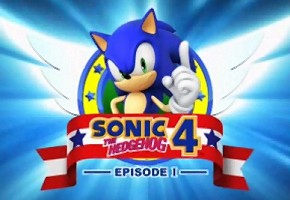 First Official Look at LLZ in Action
Through IGN (and strangely not on the Sega blogs yet as of the time of this article's publication) is a short gameplay trailer for Sonic 4's Lost Labyrinth Zone.  It's available below.
There's a lot of action packed in the video, including falling boulders, the torch mechanic, what appears to be an endless waterfall (another classic callback), exploding dynamite, an automated mine cart, underwater caverns, and more.  IGN's corresponding preview of the zone affirms what we exclusively told you in May–that the motion controlled Mine Cart will be relegated to the iPhone/iPod Touch release:
You might have seen some leaked footage of Sonic in a mine cart where the player has to rotate the map to manipulate the movements. It didn't look so hot. Well, none of that is in what I played (that version of the Lost Labyrinth level is only in the iPhone version). Yes, there are several mine cart rides, but the only thing you do is hop on, let them zip you around, and jump over gaps in the tracks. It's a small part of some of the levels and kind of cool.
You can read the preview in full at the link cited above.  You can watch the video below via Youtube, with thanks to Woun for sending it to us via our News Tips system.  Offer your comments in our discussion area.  A few fans have already commented Sonic's jumping animation has not yet been fixed–what do you think?