New Video: Sonic Colors Co-Op Gameplay
by Tristan Oliver
September 3, 2010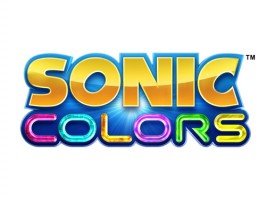 Three Glimpses at "Game Land" Inside
Criticize IGN all you want for their recent distaste of the Sonic franchise, but this week at least, they've been quite good offering new glimpses into upcoming titles, and staying positive.
Today, the media megasite posted three new videos of the game's recently unveiled multiplayer co-op mode.  It all takes place within the realm of Game Land, and with a decidedly retro feel and soundtrack to it (including a rendition of the game's main theme, you'll get a good glimpse of what to expect from this component of the game.  Powers can be combined, in some cases to really sock it to streams of enemies.  Also note what appears to be a bonding system not unlike Knuckles Chaotix.
Game Land will apparently be divided up into acts much like the main stages, if the video descriptions are any indication–and different colored acts will encompass different tasks and different Wisp powers.
Check it all out in the video below.  Thanks to Crysore for sending this in.  If you have news to share, be sure to share it with us by clicking News Tips at the top of every page.