HBG Sonic 4 Preview: "Just Didn't Feel Right"
by Tristan Oliver
September 9, 2010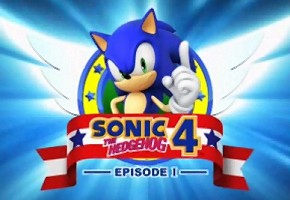 "It didn't replicate the older Sonic games in the way it should"
The E3 build was apparently on display again at this year's PAX in Seattle.  Most of the press was pleased, but one outlet wasn't, and they echoed many fan concerns about a key component of the game: control.
Hot Blooded Gaming posted their impressions this week, and cited in the article was a reference to "useless" additions like the homing attack:
While it looked like Sonic, sounded like Sonic, it just lacked that feel that the original 2-D games had back in the day. It felt different and introduced a few things to the gameplay, but what they added didn't really make the game any better or any worse — they were just useless additions.
The writer even dares to place Sonic 4, in its current form, alongside previous failures in the franchise:
got to play though 4 acts of the game and while it was still fun, it didn't replicate the older Sonic games in the way it should and needs to so that it may re-capture it's older audience. It's a valiant effort on their part to try and go back to it's roots, but maybe Sonic's just too long past it's prime. The gameboy advance versions were all 2-D, but felt right. I hate to say it, but Sonic 4 just didn't feel right. There was something about it that just didn't set well with me.I'm willing to give it another chance when it's released, but so far it looks like a it's going to be yet another nail in the Sonic the Hedgehog coffin.
The remainder of the preview can be read at the link cited above.