Eight New Sonic Colors DS Screenshots
by Tristan Oliver
September 10, 2010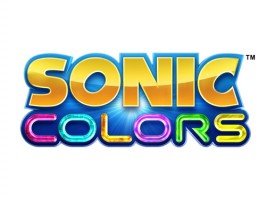 Peeks at New Areas Inside
Below in our gallery, courtesy of both CVG and the UK's ONM, are eight new shots of the DS edition of Sonic Colors.
You can see there are plenty of peeks at new areas within them.  Unfortunately they are branded quite heavily to the point where it's a distraction in some of the shots.  We did our best to get you the cleanest available at this moment, and if we can relay some clean shots, we will update this story.  Still, a major of the shots are from new areas from later in the game, with only a scant couple showing off areas from Planet Wisp and Sweet Mountain.
The shots are below.  Thanks to Jakeiii for sending this in.  If you have news to share, be sure to share it with us by clicking News Tips at the top of every page.