RUMOR: Sonic Chronicles 2 still in the works?
by Ryan Bloom
September 11, 2010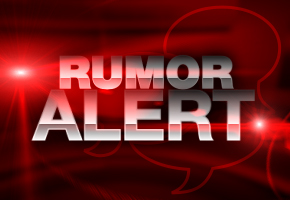 Bioware working on "Unannounced Handheld Title".

For those of you who played Sonic Chronicles: The Dark Brotherhood, you may remember that it ended on a massive, completely ridiculous cliffhanger, explicitly setting up a sequel – even going so far as to have Sonic break the fourth wall by telling the player they would need to "wait for the next episode". That was in 2008 – and today, 1up has pointed out that BioWare's QA Lead, Mitchell Fujino, has updated his LinkedIn profile to include mention of an "Unannounced Handheld Title". Bioware's other handheld offerings include a Mass Effect game for the iPhone, and of course, Sonic Chronicles – which, as 1up observes, Fujino was also attached to.
Now, this is about as far from being confirmed as possible – really, an "Unannounced Handheld Title" could literally be anything; it could be another iPhone Mass Effect game, for instance. The original Mass Effect iPhone game helped bridge the gap between Mass Effect 1 and Mass Effect 2, and it would totally make sense for Bioware to do something similar to connect Mass Effect 2 and 3. Or, given Bioware co-founder Ray Muzyka's unabashed love for the little blue guy, it could be Sonic Chronicles 2.
Personally speaking, a Sonic Chronicles sequel might not be unwelcome. Ignoring the embarrassing ending, the original Chronicles was not an awful game – just extremely rough around the edges, something I detailed in my review. A sequel would mean a second pass on all of the original game's mechanics, offering up the ability for a cleaner interface, better sound design, and more.
We'll keep an eye on this story, and should it turn out to be true, we'll let you know.