More Sonic 4 Lost Labyrinth Screens
by Tristan Oliver
September 13, 2010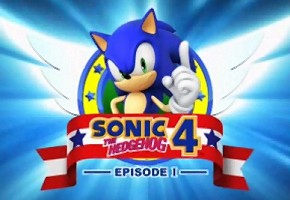 More Burrobots and Giant Rocks Inside
This morning via UK based CVG, we have three more screenshots of Sonic 4's Lost Labyrinth to share.
They are branded but aren't too bad.  You'll see more of the giant boulder that Sonic has to outrun, more streams of Burrobots, and more of the "Labyrinth" that's sure to make the Lost Labyrinth Zone a challenge.
The shots are available below.  Sonic the Hedgehog 4 will be appearing at the Tokyo Game Show this week, as will plenty of other Sonic titles.  TSSZ News reporter Danny Russell will be there to cover the big event for us, so keep checking back here for developments.