Seven New Virtua Fighter 5: Final Showdown Screens
by Tristan Oliver
September 13, 2010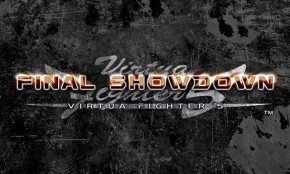 Akira and Jeffry Lay a Beatdown
Courtesy of Andriasang, we have seven screenshots of the just released Virtua Fighter 5: Final Showdown in the gallery below.
Even through the final revision to the VF5 franchise has been released to Japanese arcades, recent evidence has surfaced to suggest something we reported earlier in the year: a console port.  That's something we'll continue to keep tabs on.
For the moment, those screenshots are available in the gallery below.  More shots, including some new glimpses of alternate costumes, head to the Andriasang link cited above.