New Video: Sonic Colors's "Sonic Simulator"
by Tristan Oliver
September 14, 2010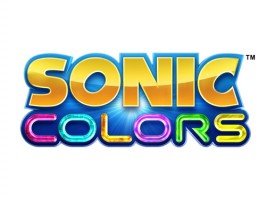 Does a Red Orb Signal Online Multiplayer?
The video below is very strange and is certainly worthy of discussion.  It's courtesy of French website Gamekult, and it shows what we've known to this point to be the multiplayer component of Sonic Colors.
There's one major difference, however: instead of a blue Sonic joining the reddish pink one in-game…there's a red orb.  The orb appears to do little than act as a follower to Robot Sonic; we don't see it destroy enemies or anything like that.  You'll also note the score and lives counter for what would be that second player is grayed out.
News tipster Jakeiii, who sent this in, believes this video–part of the "Sonic Simulator," we find out–to confirm the multiplayer component online.  "It uses a glowing ball for the other player, like the DS version and in Sonic Rush!" he says.
The circumstances of this, however, may be a touch suspect.  Everything in the simulator, including the menu choices, look to be controlled by a single person, with no lag.  So if it's not online multiplayer, it looks to be single player with some sort of assistance via the orb.  So we may have either online multiplayer, or the ability to play some of the Sonic Simulator as part of the single player campaign.  The former, if it pans out, is quite exciting. Remember that the game is already confirmed for WFC compatibility and online leaderboards will already be a part of the game–so full blown online multiplayer certainly isn't out of the realm of possibility.
We're just not sure at this point.  Take a look at the video below and judge for yourself in our comments section.  Thanks to Jakeiii for sending this in.  If you have news to share, be sure to share it with us by clicking News Tips at the top of every page.