No Other 3D Sonic for 2010, Iizuka Confirms
by Tristan Oliver
September 14, 2010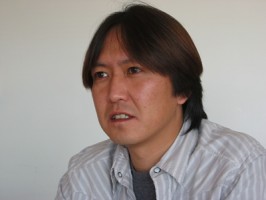 But Admits "It's not like [Sonic Colours] wouldn't fit the PS3 or 360"
If you're disappointed with the pending release of Sonic the Hedgehog 4, and have no Wii to enjoy Sonic Colors on, you are for the moment out of luck.
Speaking to UK based CVG, Sonic Team director Takashi Iizuka affirmed there will be no 3D offering for the HD consoles this year.
"It's not like Sonic is exclusively for [the Wii], it's just that this game in particular was made for this purpose," Iizuka said in the interview, who then reiterated Sonic 4 will be on XBOX Live and PSN later in the year.
There's an interesting footnote to the statement, however: Iizuka concedes Sonic Colors or a game like it could serve the XBOX 360 and PS3 audiences well.  It makes one wonder if Colors would benefit from a port–if not now, then down the road.
"It's not like [Sonic Colours] wouldn't fit the PS3 or 360, actually this game would probably work with those core audiences, the more action audience as well," Iizuka continued.