Out Today: Sonic Adventure for XBOX Live
by Tristan Oliver
September 15, 2010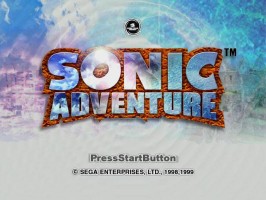 An Old Favorite, a New System, a Reduced Price
Today on XBOX Live, Sonic Adventure will be made available to download and purchase.
It was Sonic and company's first full featured foray into the 3D world, and on its first release in 1999, it was a much celebrated return to form for the hedgehog.  Though the outlook doesn't appear so rosy today in the eyes of a few, the price for most will be just right–800 MS points, or 10 dollars.
There have been some reports the PSN edition will drop today, though given how the US Playstation blog didn't list it in their releases for the week, that remains to be seen.  We will let you know if we hear anything more.