More Sonic 4 Screenshots from TGS
by Tristan Oliver
September 16, 2010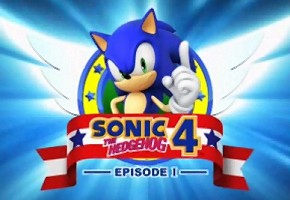 Can You Spot Subtle Changes?
Direct from the 2010 TGS, we have another set of Sonic 4 screenshots for your consumption and review–in all, a total of twelve.
We did our best to filter from a group of 20, but some of the shots are completely new, while some are not.  Some, meanwhile, may give clues as to whether Sega is still promoting the older build at the show or the new one–check that running animation out.  All again showcase Splash Hill and Lost Labyrinth, and the shots also show differences between the WiiWare edition and the version for HD consoles.
They are in the gallery below.  We are just getting started with our coverage of the 2010 Tokyo Game Show–there is much more to come.  Stay with TSSZ News for what you need to know from the show, as well as a nice surprise or two.