TGS Video Exclusive: First Look at Planet Wisp's New Area
by Tristan Oliver
September 17, 2010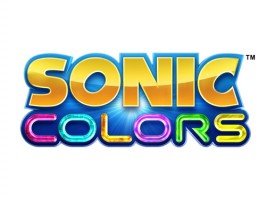 Bottomless Pits??  In MY Planet Wisp?!
We promised you a new area from Sonic Colors yesterday when we exclusively revealed the Sweet Mountain boss for the DS version, and we will not disappoint.
Off-screen video below obtained by TSSZ News direct from the 2010 Tokyo Game Show, shows a brand new area of Planet Wisp, presumably a second act.  It appears Sonic will speed through and climb up the main structure that may be the centerpiece of the area.  You'll see that things get pretty tight in a lot of areas–not bad if you're looking for a platforming challenge–but there is a point where the player just drops down and out of existence.  It's a bottomless pit, something we haven't seen a lot of in this game. Unfortunately for the player, the drop takes his last life.
Check out the new video below.  There's plenty more where that came from.  On Saturday, we'll take a look at Sonic Free Riders multiplayer action from Microsoft's booth, and throughout the weekend we'll be posting more TGS Sonic Colors videos, both of the Wii and DS versions.  Stay with TSSZ News as we bring you complete and direct coverage from the 2010 Tokyo Game Show.