UPDATE #2: 24 New Sonic Colors Wii Screenshots
by Tristan Oliver
September 20, 2010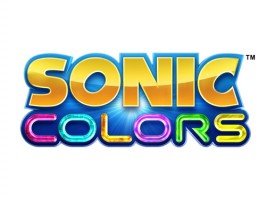 First Look at Aquatic Park, and More Multiplayer Madness
This morning through the Sega Press Portal (and with thanks to Woun), we have a bunch more screenshots to share from the Wii edition of Sonic Colors.
The shots in the gallery below show off both the main area and boss stage of Aquatic Park, a water stage, for the first time.  It doesn't immediately appear the same water mechanics from classic Sonics will apply, but we will see.  Also included are a couple more shots from the game's multiplayer mode–robo-Sonics and all.  With an update by the Sonic City Blognik, three more have been added–two from multiplayer and one from Aquatic Park.  That has been reflected in the gallery below.  UPDATE #2: And now there are two more to add to that–these new ones seem to demonstrate the ground pound ability of the Blue Wisp.
Thanks to Woun for sending the first batch in.  If you have news to share, be sure to share it with us by clicking News Tips at the top of every page.  We have DS shots as well, and they're right here.