Sonic 4's Casino Street Unveiled
by Tristan Oliver
September 23, 2010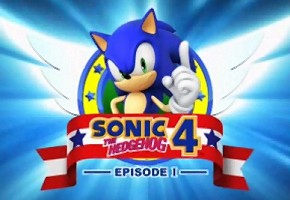 First Trailer, Five Screenshots and a New Gimmick Inside
Though we don't have an official Sega update on it just yet–we'll update if and when that's the case–released to Joystiq is the first peek at the game's Casino Street Zone.
Just as we told you in May, gone is the score attack from Act 2.  Apparently replacing it is a different kind of platforming–card platforming.  Said Joystiq's David Hinkle in his preview of the zone:
I came away impressed with Sonic 4: Episode 1's Casino Streets Zone. All of the branching pathways and the interactivity of the level really helped define it as one of the more unique areas I've seen from the game. Compared to the introductory Splash Hill Zone, Casino Streets required a lot more skill and precision, and that felt like a far more rewarding Sonic experience.
We have the video converted to YouTube via Russian scener Woun below, and we thank him for sending it in.  Following it are five screenshots of the area.  In light of this development, we're expecting more changes revealed throughout the day, and if and when those pop up we will bring it to you here.