Yuji Naka Speaks of Super Mario's Inspiration
by Tristan Oliver
September 24, 2010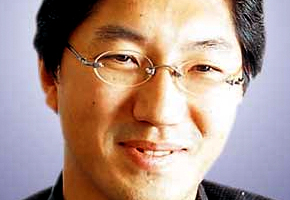 "…That inspired the initial concept for Sonic the Hedgehog"
Though he existed as Jumpman a few years before, this month marks the 25th anniversary of the Super Mario Bros. franchise, one of the most celebrated in gaming.
To celebrate, this month's Nintendo Power included a feature from some of gaming industry's most widely known on how Mario has influenced their own careers.  In the case of Yuji Naka, the original Super Mario Bros. from 1985 may have planted the seed for Sonic, though it may have been out of frustration.
"…That turned out to be a very important title for me," Mr. Naka said.  "Back then, games didn't allow you to save your progress.  So when you wanted to play Super Mario Bros., you always had to start from World 1-1. [….] Doing so eventually became kind of tedious, so I always tried to get through the level as fast as I could.  And that inspired the initial concept for Sonic the Hedgehog."
Mr. Naka also revealed one of the first projects he worked on–apparently before Girl's Garden–was never released, as it was intended before the NES, and before Sega entered the console wars.  Mr. Naka does say he "would love to publish it one day."
Thanks to ThE InFoRmEr for sending this in.  If you have news to share, be sure to share it with us by clicking News Tips at the top of every page.