Nintendo Power Publishes $15 Price for Sonic 4: Episode I
by Tristan Oliver
September 27, 2010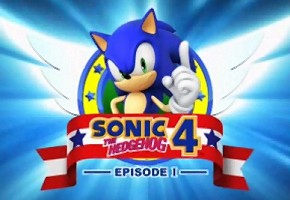 The Scan Posted Inside, the Fallout Begins
A scan from Nintendo Power alleges Sonic the Hedgehog 4: Episode I will run 1500 Wii points–and presumably the equivalent of $15 across the board.
Scans were posted online via the Sega forums ahead of the company's announcement this week.  We have it below.  The article serves as a preview for the game, and includes a screenshot of Mad Gear Zone.
But basic information within NP's fact box notes a price point of 1500 Wii Points.  Though the writer recommends the game, a lot of fans have griped over the weekend, should this be the final determination.
We want to make clear the official announcement from Sega isn't yet in, so the price could change.  Sega's community team have fielded criticism all through the weekend–even shutting down a thread or two on their forums concerning price discussion.  But for Nintendo Power to be that bold and that specific may indicate the decision is final or close to it, despite the inadvertent nature of the reveal.  Take a look at the scan below, be sure to participate in our poll and voice your thoughts in our comments section on whether $15 is too much buck for the first episode"s bang.