Special Statement: Concerning Today's TSSZ Attack
by Tristan Oliver
September 28, 2010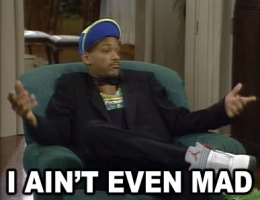 Deterrents Yield Empowerment
As reported, this morning TSSZ News was the subject of a malicious and illegal attack this morning by one or more as yet unknown perpetrators.  A backup has been restored.  Comment posting abilities should be as they were Monday night.
For legal reasons, I won't speak very much about the case itself, as the investigation is just beginning.  I will reiterate, however, that we will coordinate with the ISP, Verizon, along with law enforcement, in an effort to hold all individuals involved in this in any way accountable, civilly and criminally.  Yes, that includes Sonic Retro, given the circumstances.  If the investigation yields even a remote connection to the website, appropriate action will be taken, in whole.
Today's events extended well beyond this website.  As part of the initial site wipeout, a semi-private client  area I use for my graphic design business was also destroyed.  That cannot be recovered as easily as this website.  Attempts were made to compromise much of my personal data; only one of those efforts–the takeover of my E-Mail address–was temporarily successful.  Beforehand, attempts were made to reach me directly at my home. I'm a little surprised I still have a working bank account.
To be frank, today's attack left me a little shaken–not stirred, if anything else.  But I'm not mad.
Why?
Contrary to popular belief, I don't get angry very often.  Today, I clearly had some reason to feel some anger; I was on the precipice of identity theft.  But, as with most things of late–criticism of my work, criticism of me personally, criticism of what this place stands for–I just shrug it off.
Though there is some damage that I can't recover from, everything on this site is intact.  All I had to do was re-write four stories.  Considering the undertaking places like The Sonic Stadium and even Retro endured in restoring themselves to full strength, we got off pretty easy.  We're at full strength within 18 hours–not bad at all.
Nothing's going to change with this site.  We're still going to bring you the Sonic and Sega news that matters–good, bad, and ugly–five days a week at least, and bulletins at once.  We will still act as the fourth estate, asking questions no one else dares explore.  We'll continue to cover community matters–all community matters–no matter how strange it may seem for most.  We will continue to take risks–and your loyalty and constant readership will hopefully be our reward.
Nothing's changed with me.  I still have the same drive and passion for bring you the news without the muzzle.  I still have the power of the written word to not only inform you, but to make you think.  And, by the way–I still think laziness ought not masquerade as a disease.
Here's what will change.  In performing these attacks, those responsible have, in effect, justified now and in the future every controversial decision I make regarding news policy here.  Instead of suppressing "negative" stories, this will no doubt encourage them, though our reporting and through News Tips.  People will wait with a mix of bated breath and perhaps gleeful anticipation, wondering how others will respond and retaliate to a piece they don't like–and they, too, will react.  Think we're going to toss all juicy stories we get out the window now?  Good luck.
The irony is that, in recent months, I've tried to tone down the rhetoric bit by bit.  Part of that has been aided in the lack of real trouble throughout the community–there just hasn't been "bad" news to report, at least compared to 2009, and that's a good thing.  Part of that is the onslaught of new Sonic fare we all expect in the next few months.  Part of that was just an evolution of news judgment.  But today's attacks in effect hit the reset button back to normal–a button I'm happy to push with a grin on my face.
You see, I'm not mad because these attacks do nothing to impair what we do here–it will only evolve going forward.  TSSZ News has been revolutionary in providing a news service that is constant in its delivery and its tone, and whether others will admit it or not, we have been the catalyst for other sites to step up, deliver more, and try to catch us.  They do nothing to impair me, either.  They do nothing to impair what I say or what I write, in fact or opinion.  They also will do nothing to change how I gather the news.  One would have to do far better than to try and silence me in the way that was attempted today.
So, gripe all you want, plot all you want, and execute all you want.  We'll keep growing, and we'll keep delivering what you want, our way.  And if any attempts are made to impede that, there's a well known tune to Sonic fans that describes exactly how I will react.
I Just Smile.