18 New Sonic 4 Mad Gear HD Screenshots
by Tristan Oliver
October 1, 2010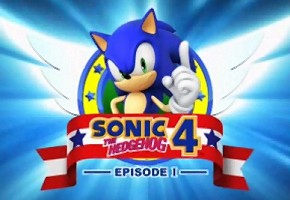 Inside, Sonic Rages Against the Machine
This morning, Sega of Europe released several new screenshots from the game's Mad Gear Zone, revealed yesterday via trailer.
The shots give a high definition quality look at the Metropolis Zone inspired stage, encompassing all three main acts.  Gears, pistons, conveyor belts, loops, and badniks are in full force for Eggman's second to last stand in Episode I.
All 18 shots are available clean in our gallery below.  There has been some chatter that two more Sonic 4 trailers will be released by Sega in the coming days–one specific to Apple's mobile devices, and one all-inclusive trailer showing off all four zones.  We'll relay those once made available.  Thanks to blueblur for sending this in.  If you have news to share, be sure to share it with us by clicking News Tips at the top of every page.