Sonic 4 Price Points, Release Date Set in Japan
by Tristan Oliver
October 1, 2010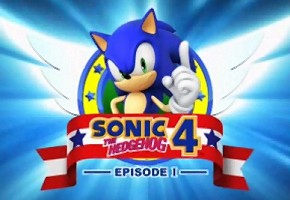 Including, for 1st Time, the Game's Mobile Edition
Andriasang reports Sega of Japan has set price points and release dates across all of Sonic 4's four editions for later this month in the territory.
Sega will have a three-way release for the game on Wii, PS3, and Apple's mobile devices on Tuesday, October 12th.  Release to the Japanese XBOX 360 via XBOX Live will follow the next day, on October 13th.
Gaming currency remains the same; the WiiWare version will run 1,000 points and 1200 MS points will be needed for XBOX Live.  In US currency, the latter converts to $21.32, while the PS3 price–¥1500–converts to $18.  Where it gets new is in the announcement of the mobile version's price point.  It will sell for ¥900, the equivalent of $10.80 in US currency.
This sets the stage for a likely $10 price point, or close to it, for American territories.  Though foreign territories would likely pay more, it's less for the mobile edition than for Sonic 4's console counterparts, and it's more in line with what fans were willing pay for the game.
An official announcement from Sega on the mobile release details is still pending, and we will bring you those details once made available.