Out Now in North America: Sonic 4 Mobile, for $9.99
by Tristan Oliver
October 6, 2010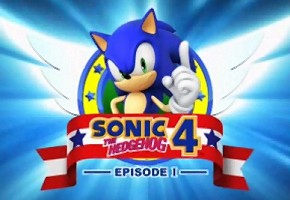 11PM Launch Affirmed, Underway

Much of our previous reports were correct: Sonic 4 is now available on the Apple's US iTunes App Store for $9.99.
Though the release date is listed as October 7th, it was literally during the 11th hour, Eastern time, on the 6th that the game was available for purchase.  No ratings are available yet for the mobile download.  Also of note–the game's Japanese price point, revealed last week, did indeed clue all of us into Sonic 4's $10 price point–cheaper than the $15 planned for consoles.
TSSZ News has just received the game.  I'll be reviewing the mobile edition in due course, and Ryan Bloom will handle the console counterpart when it's released next week. If you've downloaded the game already, we'd be very interested to hear your thoughts in the comments section. Thanks to AugieD and cheetspeek for sending us the reminder through the News Tips system.