Sega announces "Shenmue City"
by Ryan Bloom
October 7, 2010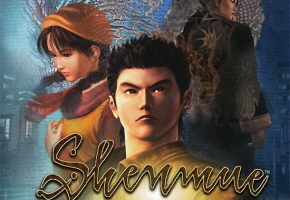 A Social Game for Yahoo! Mobage in Japan

Here's a head scratcher: Sega has announced a new Shenmue game. Except that, according to Andriasang, it's one of the games for Yahoo! Japan's upcoming Mobage social gaming service. Problem is, beyond that, it's a little difficult to discern details of what this "Shenmue City" is, exactly. The press release doesn't say much, but given the mention of Electronic Arts' "Playfish" line, this is a service for things like hidden object hunts, word jumbles, cow clicking, and other pick-up-and-play web games, so don't hold your breath for the grand, epic storyline Shenmue 2 set up in its cliffhanger ending.
This is not the first time Shenmue has re-appeared under strange circumstances. In 2004, Sega announced Shenmue Online, a massively multiplayer continuation of the Dreamcast classic, lead by Shenmue father Yu Suzuki. The game was rumored to have been canceled sometime in 2007, after multiple delays and legal issues. The game was intended to take you through some of the events surrounding the first two Shenmue games – and beyond.
Shenmue City could mark the latest attempt by Yu Suzuki to complete the unfinished Shenmue storyline he crafted close to a decade ago. Once considered to be one of the major driving forces behind the company, Yu Suzuki was attached to some of Sega's early arcade blockbusters, including Outrun, Afterburner, Space Harrier, and Virtua Fighter. Suzuki eventually wanted to try his hand at deeper, more story-rich experiences, which is what gave birth to Shenmue. Shenmue originally began its life as a Virtua Fighter RPG of sorts, and at one point, as many as 16 games were planned as part of Ryo Hazuki's quest to get revenge on the man who killed his father. More information on Shenmue can be found in my Shenmue Video Review that I published in September of last year (and, if I may say so, it's highly recommended – not that I'm bias, or anything!)
One gets the impression that, much like Keiji Inafune's decade-long desire to finally make Mega Man Legends 3, Yu Suzuki still hopes to finish Shenmue, one day. Given that Sega still seems open to the idea of a Shenmue 3, it may be in Suzuki's best interest to keep the Shenmue name in the public eye – and that could be where Shenmue City comes in. Given that 2011 will see the release of Duke Nukem Forever and the aforementioned Mega Man Legends 3, the possibility of Shenmue 3 eventually seeing the light of day still holds strong.
Should Shenmue City make its way out of Japan, we'll let you know.