Sega Delisting Average, Poor Rated Sonic Titles
by Tristan Oliver
October 7, 2010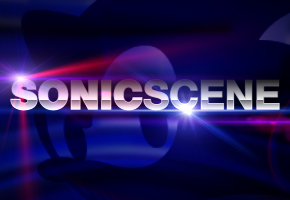 Meant to "Increase the Value of the Brand"
We may have a reason the 2006 Sonic the Hedgehog was pulled without warning from XBOX 360 Games on Demand recently–it and other less than reputable Sonic fare from past years no longer passes Sega's quality muster.  For that reason, the company will stop selling poor and average rated Sonic titles outright.
"We have to do this and increase the value of the brand," said Sega's Jurgen Post in an interview with UK based MCV.  "This will be very important when more big Sonic releases arrive in the future."
Post explained delisting has been determined based on the average Metacritic store of any given Sonic title.  It's a sign Sega is steering away from simply cashing in on its principal franchise of nearly 20 years.
"We could make a lot of money on back-catalogue Sonic titles, but let's keep the number of Sonic games available under control," Post continued.  "Otherwise you can have cannibalisation.  If there are ten Sonic games on the shelves, with people seeing Sonic Rush DS or Sonic Rush Adventure, this may not help our overall strategy."
The aforementioned 2006 Sonic and arguably Sonic Unleashed are prime candidates for the scrap heap. But for reference, Sonic Rush for the Nintendo DS has a Metacritic score of 82–far higher than many Sonic releases of past and present, and much higher than the recent re-release of Sonic Adventure to XBOX Live, which stands at a 47 Metacritic rating.  Its PS3 re-release counterpart has a 51 rating.  Sonic Rush Adventure, also cited by Post, isn't far behind in those rankings with a 78 score–on par with both the Wii and DS versions of Sonic & Sega All-Stars Racing, which was released earlier this year.  Mixed messages much?
Thanks to Unknownlight for sending this into us.  If you have news to share, be sure to share it with us by clicking News Tips at the top of every page.