NYCC: Archie Prevails in Penders Copyright Case
by Tristan Oliver
October 8, 2010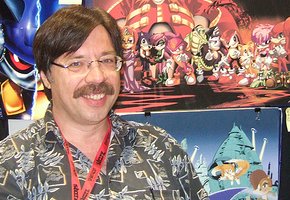 Pellerito Calls Incident "Bizzare" and "Unfounded"
Speaking to TSSZ News after the Friday Archie panel at the New York Comic Con, Archie's Mike Pellerito told us a single phone call by Archie's legal department to former Sonic writer Ken Penders laid to rest the debate over the copyright claims he made.
Archie has prevailed in the dispute, Pellerito told TSSZ News.  He also called the case "bizzare and unfounded," and that Penders won't be making those claims again.  It does not appear a court case was necessary.
This explains the sudden silence Penders has held since making a big deal out of those copyright registrations over the Summer.  A TSSZ News investigation showed his claims held little ground when it came to the Sonic comic universe and its characters.