Sonic Anniversary to be Modern Adaptation of Best Classic Levels
by Tristan Oliver
October 9, 2010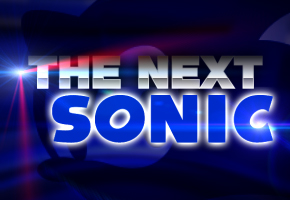 2D, 3D Environments Included, According to Gamefest 2010 Chat
The website Sonic Paradise in cooperation with Spanish forum Sonic Reikai has confirmed details on Sonic Anniversary through a Sega representative at Madrid's Gamefest 2010 expo, according to the Sonic Paradise article posted minutes ago.
The next Sonic will be a compilation of the best classic levels, from Sonic the Hedgehog's Green Hill Zone to Sonic Adventure 2, updated for current generation consoles.  That means there will be a mix of 2D and 3D environments adapted for the game.  How that mix will be adapted–be it 2D updated to 2.5 or even 3D, vice versa, or some combination of both–couldn't be disclosed.  What was disclosed is that game will be coming to the Playstation 3, Playstation Portable, the Nintendo Wii, and the Nintendo DS.  An XBOX 360 port could not be confirmed at the show, but that may be soon to come.
Members of the Spanish Sonic community attended Gamefest 2010 in Madrid, Spain, where these details were allegedly afforded by Izaskun Urretabizkaia, whose LinkedIn profile lists him as a Marketing Director for Sega. Previously, Urretabizkaia worked for Electronic Arts as a marketing manager.  This all looks very legit, and details of the conversation reveal all of it–including the next Mario & Sonic game we told you about earlier this evening–were even reaffirmed as "100% confirmed," according to those in the conversation.
About that Mario and Sonic–again, no real details were released other than it will be out next year, as the 2012 Summer Olympics in London draws near.  It seems likely the next M&S will follow in those footsteps; however, Sonic Reikai's first post on the topic indicates these games "were the games that fans were expecting," according to an English translation–so don't rule out a platformer yet; we could be thrown for a curveball.
Those are the new details coming out tonight.  Because of the circumstances, we are not treating this as rumor, and we will follow up with anything more be hear.  Be assured, we will ask questions tomorrow at the Sega booth as the New York Comic Con 2010 draws to a close.