NYCC First @ TSSZ: Jonathan Gray Interview, Uncut
by Tristan Oliver
October 10, 2010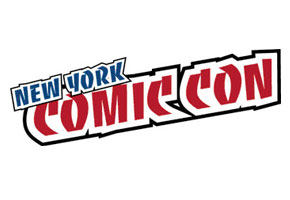 Archie Prod. Artist, Sonic HQ Alum on His Past, Present, and Future
Some 10 years or so ago, when TSSZ was in its infancy, I freelanced for Sonic HQ–then the #1 Sonic resource in the world.
Jonathan Gray had, for a time, taken the reins of Sonic HQ over from original founder Zifei Wu.  He was a colleague, and a friend.
A decade later, we sat down, literally, and caught up.
In this nearly 27 minute audio interview with TSSZ News, Gray talks a bit about transitioning from Sonic fan to professional, involved with many aspects of Archie comics–Sonic included.  We talk about Sonic fandom of past and present and when he had to let go Sonic HQ.  We talk about his interaction with the Sonic comic staff.  We even touch on how the comic had to evolve, from the cartoonish Gallagher era, to the darker pages of Penders, to the current Flynn era.  He has some wise words for aspiring artists looking to break into the field, and we even have a little north vs. south discussion (as Gray, a native of Alabama, now calls New Jersey his home.)
That interview is available below, and that concludes our interview roster for New York Comic Con. We have much more to come as the show wraps up, including Sonic Colors impressions, more video, and tons of photos.