Poll: 47% Think $15 Fair Price Point for Sonic 4, Ep. 1
by Tristan Oliver
October 11, 2010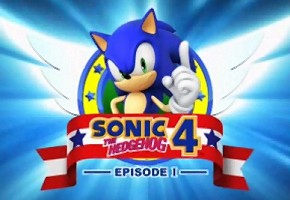 This, With Release Week on Deck
The results of the latest TSSZ News @Issue poll indicate that despite some grumbling when the $15 price point was announced for Sonic the Hedgehog 4: Episode I, a plurality of participants believe it is a fair price.
Out of 889 votes cast, 47 percent of participants agreed $15 was fair.  But only five percentage points behind were the nays, as 42 percent said it wasn't.  Eleven percent were unsure.
Ultimately, we'll begin to see how that price point pans out as Sonic 4 rolls out its console release this week, first to the Nintendo Wii in North America tomorrow, and the North American Playstation Store the day after.  The rest of PS3 users and all XBOX360 users will follow Wednesday, with Wii users in the UK able to purchase on Friday.
A new poll is now available for you to vote on.