Sega Spain Backs Off Sonic Anniversary Claims
by Tristan Oliver
October 11, 2010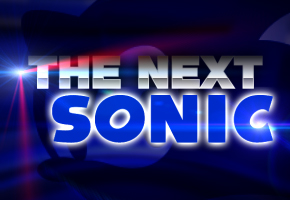 Did Someone Jump the Gun on a Big Announcement?
Spanish website Sonic Paradise reports those in attendance from Sega's Spain division weren't so willing to disclose details on the next Sonic games upon subsequent trips by factions of the Spanish speaking Sonic community to their Gamefest booth.
"We can not talk about Sonic Anniversary," was the response members of Sonic Reikai received when visiting the expo Sunday.  A different staffer was on hand to issue the de facto retraction of details first allegedly disclosed Saturday by local marketing director. The group did, however, confirm Izaskun Urretabizkaia is a Sega employee, and wasn't acting as an impostor.
If you think this debunks everything you've heard since the weekend, don't.  With an additional report that at least one other Sonic title is under embargo until October 22nd, something is clearly up.  If anything, the company line has changed to fall in line with the usual "no comment" fare, something we experienced on Sunday when we asked Sega's Aaron Webber about these details.
We'll keep you up to date here.