Sega's Jurgen Post Affirms 2011 Sonic Development
by Tristan Oliver
October 12, 2010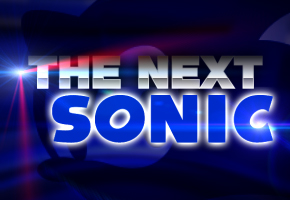 With Hopes of Sega "Being Healthy and Profitable"
We're barely beyond the release of Sonic the Hedgehog 4: Episode 1, and not even to November's releases of Sonic Colors and Sonic Free Riders, but the pieces are really coming together now for the next Sonic in 2011–the hedgehog's 20th anniversary.
Trade publication MCV's full interview with new Sega Europe head Jurgen Post, who assumes the position after building the Sega brand up in Europe's Benelux region, outright claims a new Sonic will be on the way next year.
"We know we have Sonic and Football Manager this year, a new Total War next year, and a new Sonic and Virtua Tennis next year," Post said.  "These are the kind of titles that will allow us to focus on being healthy and profitable."
Post reaffirmed Sonic is a big deal in Europe, and that the company will work to push it and other key IP next year.  To what extent–IE, if that means multiple titles–wasn't disclosed.
"In Europe, Sega has three pillars in Sonic, Football Manager and Total War. We are going to be working very hard to make these franchises bigger," Post explained.
In of itself, this alone likely wouldn't be news.  But because details may have recently leaked regarding Sonic's anniversary title via Gamesfest in Madrid, pared with news of an embargo date of October 22 for something Sega related we may be seeing what the company has in store much sooner than later.  While many skeptics can point to a yet unknown 3DS Sonic title already confirmed as far back as E3 in June, it's increasingly clear Sega has something significant for the 20th anniversary.
The interview can be read in full at the MCV link cited above.