Six More New Sonic Colors Starlight Carnival Wii/DS Screenshots
by Tristan Oliver
October 15, 2010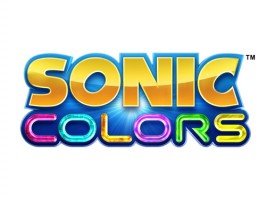 Crisper, Better, Faster, Stronger
The Japanese portal for Sonic Colors was updated today in a big way.  With it is a ton of new media.  Courtesy of Russian scener Woun, they are ripped and ready for the public to view.
For this story, we relay the screenshots that were released as part of today's update, and they are exclusively of Starlight Carnival.  There are fewer screenshots than what we've shown you before, but they are crisper, and they cross both platforms: Nintendo Wii and DS.
The shots are in our gallery below.  Be sure to check out all the other ones published late Thursday, a total of 46 spanning more Starlight Carnival, multiplayer, and the DS.  And did we mention the seven new videos that were also ripped and released courtesy of Woun–one of which includes a look at the Spin Dash and Starlight Carnival in action?  There may be more to come, too.  Stay with TSSZ News throughout the day for more.