Domestic Sonic Colors Website Opens
by Tristan Oliver
October 18, 2010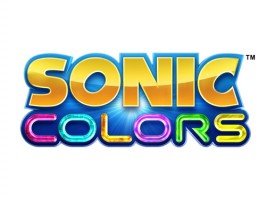 With Wallpaper to Collect, and Some New Peeks at Stages
Though there were problems reported with opening the US portal, those who were redirected through the UK portal were treated to Sega's newest official nerve center for Sonic Colors.  If you hear the thunder of a powerful orchestra, you're in the right place.
The portal has several stages unlocked, including Aquatic Park and Starlight Carnivel.  All stages have screenshots accompanying them, some of them new, and we hope to have them in a clean form shortly.  A video section for all available stages is unlocked.  Wisps can be collected throughout the area to unlock various wallpaper.
No doubt we're only at the beginning of this portal's contents being closely examined by fans.  As an example, the site's music samples have already been ripped by various sources.  We'll see what can be found, and report back with anything we know or see.  Thanks to Dabbido, Crysore, and Speed the Hedgehog for sending this in.  If you have news to share, be sure to share it with us by clicking News Tips at the top of every page.