24 New Sonic Fan Remix Screenshots
by Tristan Oliver
October 19, 2010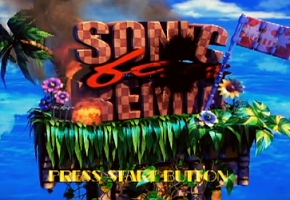 Watching and Waiting for 1st Demo Release
It never gets old.
Each wave of screenshots released from the upcoming Sonic Fan Remix has a near comparable sense of excitement all fans first felt when Splash Hill from Sonic 4: Episode 1 was seen in pictures for the first time.
Not that this is as good or better as Sega's official fare; we don't even know how Remix plays yet.  That's for the game's beta testers to deliberate, though so far the consensus appears good.  One thing we do know for sure–this is a beautiful fan game, and though Sega ought not be concerned with infringing territory, this will surely set a new standard for visuals in fan game.
As we wait for what's thought to be the imminent release of the first, demo, the latest wave of remix screenies have been found on Russian website Sonic Planet.  They cover all three acts planned for the pending release, and they are in our gallery below.
We will update when the Sonic Fan Remix demo goes public.  Thanks to Woun for sending this in.  If you have news to share, be sure to share it with us by clicking News Tips at the top of every page.