Report: 9/10 Nintendo Power Review for Sonic Colors
by Tristan Oliver
October 21, 2010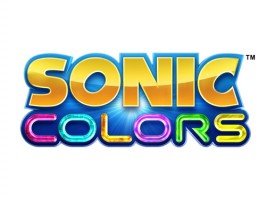 But High Score Has to be Kept in Perspective
Varied reports from various sources who have obtained the December 2010 issue of Nintendo Power indicate the Future published monthly has given the Wii version of Sonic Colors a 9 out of 10, with a 7.5 out of 10 for the DS counterpart.
There aren't scans available yet, but some quotes circulating around some Internet forums praise Colors as "an unequivocal success."
A 9 score is very good for a Sonic title in the modern era, but let's put things in perspective; Nintendo Power has also rated mediocre Sonic fare highly.  Both Sonic and the Black Knight and Sonic Unleashed for the Wii 8 out of 10 ratings.  The Wii exclusive Sonic and the Secret Rings fared a tad better, at 8.5 out of 10.
If you can help us obtain scans of the Nintendo Power review, we'd love to hear from you.  Send us something through our News Tips system, and we'll be sure to give you credit for your hard work.