Platform Nation Not Revealing Sonic Sequel
by Tristan Oliver
October 22, 2010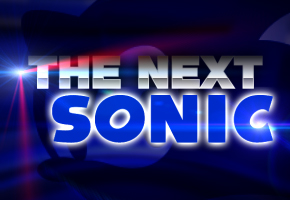 Letter to Editor-in-Chief Yields Misunderstanding
Today, we hoped, would be the day we hear something more concrete on one of more new Sonic titles for 2011 long spoken of.
On October 6th, Platform Nation teased a Sega sequel of some kind that could be revealed today, the 22nd, stemming from a Sega press preview day in New York City.  Given the chatter from GameFest 2010 in Madrid, many fans, including us, believed it to be related to a 2011 Sonic.  But SSMB forumer ilcane87 sought clarification and as it turns out, that was a disappointing miscommunication.
"…I never mentioned it was a Sonic sequel, just a sequel I was stoked for," wrote Platform Nation editor-in-chief Scott diMonda in response to ilcane87.  "It is not a Sonic game I was referring to but a Sega sequel and that is why I saved Sonic for part 2 (of the preview.)"
The clarification has temporarily dashed hopes of hearing any new details on upcoming Sonic fare sooner rather than later.  Despite admitted uncertainty in our article referencing the alleged embargo as to whether it was Sonic related, it has also given TSSZ News cause to retract the published October 10th story alluding to Platform Nation's tease–something we still do in the event of a factual error.
If you're disappointed, don't be.  We do have some information, albeit very rough, that could bring you back in the mood.  That's to come later today on TSSZ News.