Sonic Relief Announces "Age of Steam" Fanfic Project
by Tristan Oliver
October 25, 2010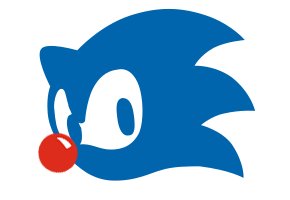 Your Badnik Ideas are Needed
For the most part, fan fiction in the Sonic community gets a bad rap.  Perhaps with the intent to change that, the 2011 Sonic Relief campaign this weekend announced a campaign utilizing the medium meant to drive in donations, and your creative ideas.
It's called Sonic: The Age of Steam, and charity drive head Doctor MK assures "it's not going to be THAT kind of fan-fic."
"Instead, it's all about Sonic waking up in a steampunk-esque world and, in true Sherlock Holmes style, he must get to the bottom of the mystery of why he is there," he explains.  "In The Age of Steam, a certain Ivo Robotnik is leading an industrial revolution thanks to his mechanical contraptions – many of which are steampunk versions of classic badniks."
That's where your input is needed–MK needs ideas for badniks.  Your drawings and submissions will not only strengthen the piece, but a certain, undetermined amount of money will go to the campaign for each submitted work.
Entries can be submitted via E-Mail, DeviantArt, or the Sonic Relief topic at the Sonic Stadium message board.   You can read more details at the Sonic Relief blog.