Sonic Graces Guinness World Records for Gamers Cover
by Tristan Oliver
October 27, 2010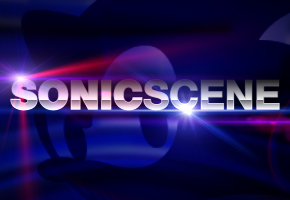 A Needed Injection of Big Blue
When the 2010 edition hardcover of the Guinness World Records Gamer's Edition was released, Mario graced the front cover–the second time he's done so since the tailored trove of records was released in 2008.
For 2011, it will be Sonic's turn–appropriate given his 20th anniversary.
The blue hedgehog will appear on the 2011 front hardcover for the first time.  As a collaboration between publisher Jim Pattison Group and Twin Galaxies, the book contains hundreds of records spanning a wide array of video games.  It may have been the most convenient time for Sonic to show up, as high scores for Sonic the Hedgehog 4 can be added to the mix, if not now, then definitely for the future.
Check out the cover below.  Guinness World Records Gamer's Edition 2011 will be out early next year, but can be pre-ordered now at Amazon.  Thanks to CartoonistGuy for sending this in.  If you have news to share, be sure to share it with us by clicking News Tips at the top of every page.