SOA to Hold Formal Sonic 4 Fan Feedback Session
by Tristan Oliver
October 28, 2010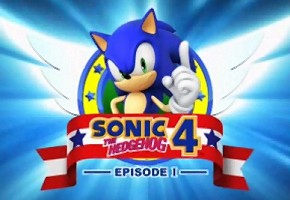 Balough, Webber to Moderate
If you didn't like Sonic the Hedgehog 4: Episode I–be it for physics or green eyes–if you'll be in San Francisco in two weeks, you have an opportunity to voice those concerns directly.
Sega's Ken Balough and Aaron Webber will moderate a feedback session for the game as part of a community event on Friday, November 12th at company headquarters in San Francisco beginning at 5PM local time.  Outside of a focus group, it may be the most serious effort to assess outside opinion yet.  The four hour evening will include a half hour to say your piece from 8 to 8:30 local time.  Says Sega's community blog on the session:
What did you like about Episode 1? What things do you think could be improved upon in the future? Bring your best ideas to the table and we'll talk all things Sonic 4!
The event won't be a free for all; space needs to be reserved at the link cited above, and already about half the slots have been filled.  So if you have constructive feedback on the game and will be in San Francisco, now's the time to register.  We're also going to see if that feedback session can be relayed for those who won't be in attendance, via a webstream or otherwise; with all the debate surrounding Sonic 4, fans have plenty to say but not all can be at Sega headquarters to say it or to hear what is said.  If we get a response, we'll update this story.  Thanks to a couple news tipsters, including Fox Gungrave of Eversonic, for sending this in.  If you have news to share, be sure to share it with us by clicking News Tips at the top of every page.