Germany's WiiMagazin Rates Sonic Colors a 92%
by Tristan Oliver
October 29, 2010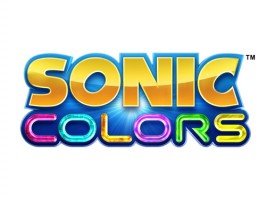 Scans–with some New Screenshots–Inside
The German publication WiiMagazin has given Sonic Colors for the Wii its highest rating yet–a 92%.
Scans were made available today from Spindash.de forumer Thigolf.  It is in German, but some choice quotes made available via translation include the opening remark–There is a God and he's a Sonic fan–and the  revelation the game jumps right into the action, without an opening cutscene or setup cinematic.  Praise was also given for the game's level design and soundtrack.
The DS version was also given a 90% rating–its highest in the media to date.  As you can see in the scans are available below, some love was even shared for Sonic the Hedgehog 4: Episode I, which earned an 85% rank.  We place the scans here because it appears several new screenshots were used for the review.  If you read German or hail from Deutschland, you have the added bonus of reading the piece in full in a native language.  Thanks to stan423321 for sending this in.  If you have news to share, be sure to share it with us by clicking News Tips at the top of every page.