Sega Sammy Q2 Earnings Report
by Tristan Oliver
October 29, 2010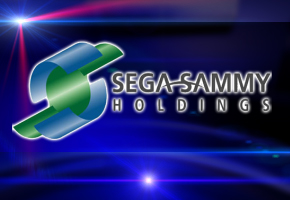 Consumer Business Operating Loss Smaller than Expected
Sega Sammy Holdings, the parent company of Sega, released its quarterly earnings report on Friday.
In all, the company reported net sales through Q2 2011 of ¥217.8 billion ($2.07 billion) and operating income–profit–of ¥46.8 billion, or about $581.5 million.  Both were much higher than original and revised estimates, and the company has now revised its FY2011 profit projection up by ¥25 billion.
All components of the business met or exceeded estimates and expectations through the quarter, including the amusement machine sales and operations component.  Consumer business–were Sega's home video games fall under–still reports an operating loss, however.  Though less than expected, the division still lost ¥1.3 billion for the quarter–about $16.15 million.  That, on sales of ¥38.7 billion.  It is still a fair turnaround from Q2 2010, however–when Consumer Business lost over ¥8 billion through Q2.
Sales on home video game software was also down from expectations, selling a net of ¥18.7 billion, or over $232.4 million through the quarter.  Full year sales projections for the games and for the Consumer Business division have been revised downward as a result.
The weakest sales, ironically, have been in Europe, where both it and America are ultimately managed from.  2.15 million units were sold there, not quite at expectations.  All other territories beat predictions to the point where worldwide video game sales did rise above expectations, at 6.6 million units of software through the quarter.
Platform wise, software on all but the Playstation Portable, which had three marquee titles to its name in Japan, failed to sell to expectations.  Picking up the slack was the "Catalogue" category–re-releases of Sonic and the like–which clocked in sales of 3.35 million units, over a million above company expectations.
"While domestic sales were firm, in the overseas markets, sales of new titles remained slow as affected by the adverse market condition," said Sega Sammy's consolidated financial statement regarding game performance.
Still, the news excited investors Friday.  SGAMY stock closed up more than two and a half percent Friday to $4.05 a share.  The stock even touched a 52 week high during the day of $4.09–something Sega Sammy stock has been doing a lot of lately.