Sonic 2: Dimps Edition v1.5 Released
by Tristan Oliver
November 1, 2010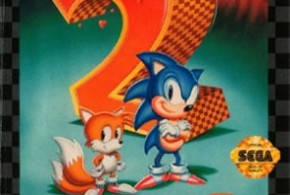 Creator Infers "Joke Hack" Can't be Funny Forever

Version 1.5 of the much celebrated or maligned–depending on your position with Sonic 4–modernization of Sonic 2, dubbed the Dimps Edition, was released today.
Changes and improvements include a Dimps logo at the start, improved uncurling, and some Super Sonic related fare.
Version 1.5 may be the near final edition of the parody, according to its principal creator Tealer–at least, the edition he will work on:
Aside from a few more fixes, I will be finishing this hack in order to move on to something better, or continue with my minor work on other hacks, whatever is better. The thing is, this is a joke hack, it's not anything serious. It's had its five minutes of fame, and they're over, so the hack is done. I can't do much with this hack, but if anyone does want to continue the project, I'll consider passing it on. In addition, I'm tired of the amount of shit I've been given by various people due to this hack. So what, it has speed boosters, you don't have to continually highlight me with it.