Sonic Colors US Commercials Begin Airing
by Tristan Oliver
November 4, 2010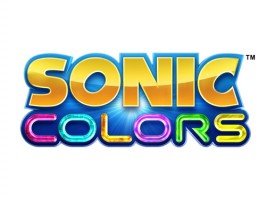 Inside, the First Capture of What's to Come
Unexpectedly, the advertising blitz has begun for Sonic Colors in the United States, even though it will be released in Europe first.
Cable networks like Nick at Nite, as opposed to Nickelodeon, began airing the spot Thursday evening.  The spot is alleged to be a mix of CG and in-game footage, showing off a large portion of the Wisps.
If nothing else, it shows Sega is serious about promoting Colors as a true return to form for the hedgehog in 3D, if not for the entire franchise.  That's in contrast to Sonic the Hedgehog 4: Episode I, which had most of its publicity drummed up by fan reaction, debate, and the occasional leak or two.
During Thursday evening, the race was on to log and capture the spot, and SSMBer Inferno has done so, uploading to Youtube.  However, we've since swapped that out with a cleaner version created by fellow forumer Jetronic.  We warn the audio may be a little low.  Check it out below.