EU Wii Version of Sonic Colors Confirmed Leaked
by Tristan Oliver
November 8, 2010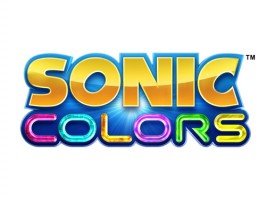 Just Days Ahead of Friday Launch
Notice how there's no question mark in the headline this time; that's because we have a confirmed dump of the full version of Sonic Colors intended for Europe, days before its proper launch in those territories.
The website GBAtemp reported the leak late this morning.  While initial reports of a DS dump remain, at best, shaky, that too may not be far behind, and it makes Sonic Colors the 3rd Sonic series to see illegal release in thirteen months, joining the PartnerNET build of Sonic 4: Episode I and both versions of Mario and Sonic at the Olympic Winter Games.
As it is TSSZ News policy not to condone blatant piracy, you won't see any download links here.  But depending on circumstances, this could mean spoiler elements such as cutscenes or in-game footage from the build could make it to YouTube before gamers get their hands on legal copies in Europe Friday, and in North America next week.  We will keep tabs on developments and whether it alters the current positive course of this game.