Sonic Colors Opening CG, Music Leaked
by Tristan Oliver
November 8, 2010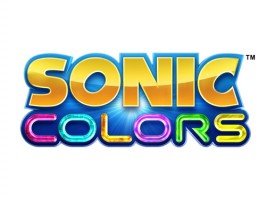 Amid Reports Retailers Breaking Street Date, Super Sonic Confirmed

That didn't take long.
After this morning's report the European version of Sonic Colors had been leaked early for pirating purposes, we already have some of that material out in the open for more public consumption.  However, TSSZ News has learned this isn't as simple as the distribution of not yet legal content, as there are sparse reports some retailers have broken the street date.
Leaks of the game's unofficial soundtrack are being made available for download, and they hold some big clues on what to expect.  Chief among them, via a news tip from Krakkenman, is the confirmation of Super Sonic in-game, in some form.  Krakkenman pointed us in the direction of a website called Brawl Custom Music, where several variants of the game's music are being hosted, including a track called "Super Sonic."  We're not yet sure if this means Super Sonic is playable in-game or just during the final boss as it has been for the past several 3D Sonic games now, but Krakkenman believes it's feasible either in the main stages or the Sonic Simulator.  Right now there's no evidence aside from the music track to support either case.
Then, there's the CG.  Below we have a Youtube link that shows the game's opening CG, with Reach for the Stars by Cash Cash in earshot.  This was uploaded from the European version, so it remains more likely than not it is from a pirated edition, and Sega will have its way with the material shortly.  See it while you can.
Here's what makes the legality of this entire situation a little more complicated: we've been hearing some retailers, including those in the United States, have broken the street date.  There's at least one account where Sonic Retro forumer Dusk Golem has claimed he has legally purchased the game, and will ensue with gameplay videos later tonight.  For the record, we'd also should point out the source of a lot of these side downloads–not the pirated rip from this morning directly, but elements that may or may not be from it–are surfacing in the form of links on Sonic Retro message boards, just as they did when the PartnerNET build of Sonic 4: Episode I was eventually spoiled in video form.  That may be for naught, however, if retailers have started breaking the street date.
For the moment, we'll relay the Opening CG and some Eggman PA announcements via Youtube below.  See and hear them why you can; they may be subject to a takedown and this story could be subject to an edit or takedown per our sensitivity guidelines.  There are a lot of angles to this story, and we will keep you updated on them all.