GameTrailers: 6.4/10 for Sonic Colors Wii
by Tristan Oliver
November 9, 2010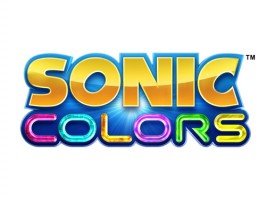 Says Video Review: "You're Better off Sticking with 2D Sonic"
…Uh oh.
Flying in the face of many 8s and 9s, it is GameTrailers of all places deviating from the pack and awarding Sonic Colors for the Wii its lowest score yet, a 6.4 out of 10.
Under most other circumstances that would be a respectable score.  In this circumstances, however, nearly all other media outlets are hailing Colors as a true return to form for 3D Sonic.  In contrast, GameTrailers rated Sonic 4: Episode I a 7.5, and Sonic Unleashed a 7.0.  The score, however, is not even close to the 4.6 given by the media outlet to the 2006 Sonic the Hedgehog or the 4.5 it gave to Sonic Free Riders.
Why so low?  Control seems to be the gripe most constant in the five minute review–at one point called "atrocious."  The site wasn't as amused at the in-game story, writing and dialogue as many fans are, and called the level design "frustrating."  GameTrailers even takes a crack at new Sonic VA Roger Craig Smith, alluding they would prefer the character be "mute."
You will likely be angered at the review embedded below.  Remember, however–you can simply hit mute and enjoy an array of clean footage from the game, including cutscenes and the game's assumed final act, Terminal Velocity Act 2. For the record, the game's Metacritic rank presently stands at 83, but this will likely bring it down several points.  Thanks to Matriculated for sending this in.  If you have news to share, be sure to share it with us by clicking News Tips at the top of every page.