New Video: GameTrailers Sonic Colors Wii Hodgepodge
by Tristan Oliver
November 9, 2010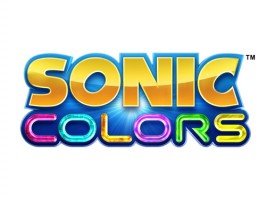 First Clean Look at Intergalactic Elevator / Terminal Velocity

If the 6.4 review GameTrailers gave for the Wii edition of Sonic Colors upset you, fear not–you can skip over it and get to what you really want to see…more new video.
The website afforded a nearly three minute montage of all the game's main zones, so you'll get extended peeks at places like Asteroid Coaster, Starlight Carnival and, it appears, the last action stage, Terminal Velocity, also known as Intergalactic Elevator.  We know of the name from a combination of broken street dates in North America and the illicit release of the European version Monday.
Since we have a major source now dishing the dirt, there's a certain level of comfort we have in telling you these details and bringing you the video below.  There's more to come, so stay with TSSZ News for more colorful coverage up to the first launch day Wednesday in Europe.