Sonic Colors Early Release Yields Cutscene Reveals
by Tristan Oliver
November 9, 2010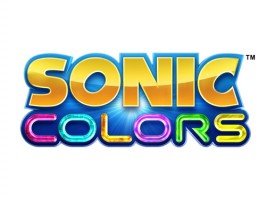 Inside, we have the First–Be Wary of Spoilers

A combination of some early releases of Sonic Colors in the United States and a European leak have so far yielded a surprising amount of restraint on Sega's part, far different from what endured during Sonic the Hedgehog 4: Episode I's PartnerNET leak.
With that in mind, hundreds of fans have partaken in anything from downloading soundtrack rips to live streams of entire game playthroughs.  Those playthroughs include the game's storyline, and clean bits of that are now widespread on Youtube.
Many of you appear to enjoy the game's story elements.  So below, we have the first official cutscene encountered in-game for the Wii version, seen after you play the first bits of Tropical Resort.  From what has been disseminated there are a fair bit of cutscenes throughout the game, though all are skippable.  This one sets the scene for Sonic and Tails at the amusement park, with Orbot and Cubot chasing a Wisp.  It's below.  Perhaps we'll do more in the build up to Friday's European launch, if and as they become available.