Famitsu Reviews Sonic Colors
by Tristan Oliver
November 10, 2010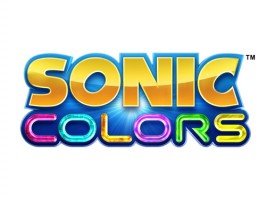 Which Version was Awarded a 10?
Both versions of Sonic Colors have been reviewed by Japanese publication Famitsu, one of the most well respected print magazines in the industry.  According to the website NintendoEverything, both editions rated well; among the highest in the magazine, and the highest given to any Sonic title in over a decade.
The Wii version received a 10!…but, for those unaware, Famitsu uses a panel of four reviewers to judge games, and only one of them afforded the perfect score.  The other three gave an 8 rank, for a total score of 34 out of 40, the equivalent of an 85%.  That is the highest Famitsu score for a Sonic title since Sonic Adventure for the Dreamcast was given a 38 out of 40 in 1998.
The DS port didn't fare so bad either.  It received crazy 8s across the board, for a total of 32 outof 40, or an 80%.
Unfortunately, both were greatly shadowed by Call of Duty: Black Ops.  Activision's latest FPS was awarded a 39 out of 40–a near perfect score, which included perfect 10s from 3 of the 4 member panel.