Sega Twitter Addresses Calls for SFR Controller Option
by Tristan Oliver
November 11, 2010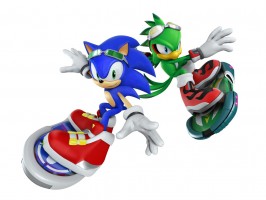 In Short: Don't Hold Your Breath
For the moment, Sega remains firm on ensuring its Kinect exclusive Sonic Free Riders stays just that, if a Tweet from Sega's official feed Wednesday is any indication.
A follower questioned whether the company would consider adding a controller option to the game; this presumably after many unkind reviews toward the game cited unresponsive controls as a sticking point.  The response:
The entire game has been designed from the ground up for the Kinect, it is a Kinect exclusive title. This will not happen. Sorry.
While SFR wallows with a 59 Metacritic rating, it appears Sega will spend its efforts elsewhere–like wooing reviewers with paid trips in an effort to change their mind about the game in its current form.