Out Today in Europe: Sonic Colors
by Tristan Oliver
November 12, 2010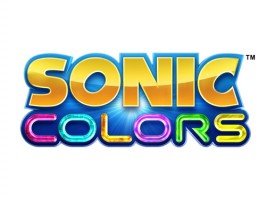 Wii, DS Editions Now in Mass Release
Though a couple pre-orders got it early, today is the official launch day for Sonic Colors in Europe, on both Nintendo Wii and DS.  Australians saw release on Thursday, while those in North America have to wait until Tuesday, barring some early releases.
Ahead of some mostly positive reviews, we should get our first indication of how well those translate to sales as early as next week, when the Chart Treak PAL ranks come out Monday.  The rank should go up from there, but the higher Colors ranks right out of the game, the less ground it has to climb to the top, and the more likely it will stay in the Top 40 for weeks to come.
For our readers in Europe who have purchased either copy, we welcome your thoughts in the comments below.  If it's not in your budget, both PAL copies of the game and a PAL copy of Sonic Free Riders are being given away as part of Sega's Free Stuff Friday Twitter promotion today.  And we suspect Sega will have a new trailer plugging the EU launch out today, so if that happens, be on the lookout for it here.